Survived Portland Squared, Got the T Shirt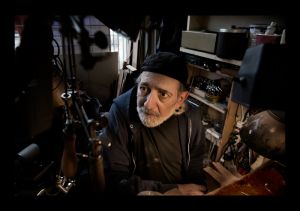 Portland Squared 2013, the result of 24 hours of  nearly constant bombardment of Portland's urban landscape by its most talented photographers, resulted in 416 images and is an impressive achievement logistically, artistically, and emotionally.   Whether you think of it as photojournalism, art, or a walk-about in a landscape of the absurd, this event captured  what Portland, Oregon's soul looked like on May 17 and 18, 2013.
Sponsored by ASMP (American Society of Media Photographers), here is the work entire, presented in a slide show taking 17 minutes to view but worth it.
And here are the 39 images that made it to the winner's circle, from a combination of categories including documentary, portraiture, Portlandia, series, Lensbaby, uban landscape and fine art.  I was humbled to get an honorable mention in portraiture for the study of Brian Kozin , a designer and craftsman of custom jewelry working on Hawthorne Street, appearing at the top of the blog.  Thank you Brian.  Thank you ASMP.  And thanks to the the 69 really, really talented photographers who made this event amazing.
https://www.facebook.com/media/set/?set=a.10151635640114872.1073741829.130551389871&type=1